Meet our rowing, fly casting, fly fishing instructors in the Smokies Fly Fishing Guide School based out of Bryson City, NC. These are the top people for teaching others how to become successful fly fishers. The experience base is well over 240 years of actual rowing, casting instruction, and working as professional guides. They all love to teach and have FUN while doing so!
I think you will be hard-pressed to find any guide training school in North America with more qualified teachers that love what they do! Fly fishing is a prideful sport! I am just humbly stating the facts so you know the high level of professionalism!
North Carolina Fly Fishing Guide School Training Instructors
The Fly Fishing Guide School has 5 Master Casting Instructors (FFI), 3 (ACA) whitewater rowing instructors, 3 Fly Fishing Team USA Members, 4 Fly Fishing Team USA Coaches, 1 Field and Stream Angler of the year, book and national magazine authors, and 2 Hall of Fame Inductees into the Southern Appalachian Fly Fishing Museum!
It is my goal to create the best fly fishing guide schools for teaching a strong foundation for those choosing to guide as a career. This helps to ensure a very high-quality person for job placement to their dream location around the world. Meet our instructors at the only guide training facility East of the Mississippi!
meet our rowing, fly casting, fly-fishing instructors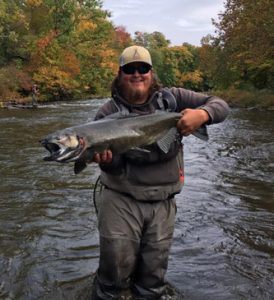 Michael Bradley
Michael is another local talent around Bryson City that has been eaten up by competition-style angling which embraces many angling techniques. He is an active member of Fly Fishing Team USA and is a highly skilled fly fisher! His passion goes much deeper than just trout in that he actively pursues all types of warm water species as well. He is an independent guide for his company Fly Fish Cherokee and he knows his home waters inside and out! He is an excellent angler and teacher for sharing his skills with others.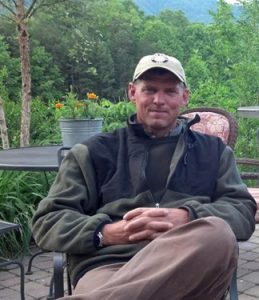 Mac Brown
Mac Brown started out as an independent guide and educator in 1987 for his company Mac Brown Fly Fish. He was the first full-time fly fishing guide service in the Western NC region as well as a Fly Fishers International Master Casting Instructor in NC.
Mac was Associate Professor at Western Carolina University teaching the Fly Fishing program at the collegiate level in the mid-'90s. Mac is the author of "Casting Angles" which is a fly casting handbook for those on the journey of understanding the mechanics of the cast. The ACA, FFI, and others have endorsed this text as a reference for instructors as well.
Mac has taught 1000's of folks casting and fly fishing tactics at conclaves and fly fishing shows all over the world since 1982. He has navigated rivers all over the globe and brings to the table 35 years of rowing experience. He attained his certification through the American Canoe Association in 1990 while working for the NOC.
Other accolades include Field and Stream Angler of the Year in 1999. Inducted into the Southern Appalachian Fly Fishing Museum Hall of Fame in 2017. My teachings have appeared in Fly Rod and Reel, Fly Fisherman, Angling Report, ESPN, Outdoor Life, Field and Stream, Fly Fishing America T.V., Fly Fishing the World, and many others.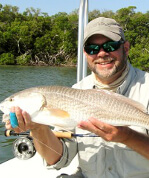 Eric Cook
Eric is a Fly Fishers International Master Certified Casting Instructor from Atlanta. Being a native southerner, Eric's fly fishing experiences primarily have been focused on southeastern U.S. waters, targeting every available species from Bluegill to Tarpon. He teaches fly casting as well for the Atlanta Fly Fishing School with over 40 years of fly fishing experience. The Southeastern Council nominated Eric for the "Instructor of the Year" in 2013 because of his high success rate with students passing the CI and MCI exams.
Eric has fished many other destinations from Puerto Rico to Montana but is always drawn back to one of his favorites – local Georgia waters for common Carp. Eric is heavily involved in the FFI casting instructor certification program through coaching, Board of Governor (FFI), EDP certification testing, instructor continuing education, and casting program committee work.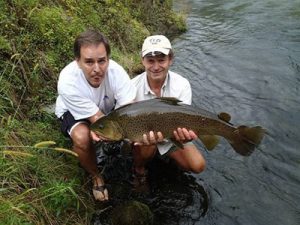 Ken Kastorff
Ken is an active fishing guide through his company Endless River Adventures. He has over 55 years of whitewater experience and taught the instructor clinics for years for the American Canoe Association. He is one of the most notable whitewater instructors to ever come out of the Western NC region.
Ken invented many techniques used for teaching kayaking in the early '90s. He has vast experience fishing for all types of exotic species throughout South and North America. Most recently, he runs trips regularly to Ecuador as well as his home waters around Bryson City.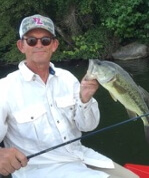 Tom Rueping
Tom has fly-fished all over the globe! Including the Rocky Mountain West, Alaska, Mexico, Bahamas, Pacific coast of Costa Rica, and more! Tom is a Fly Fishers International Master Certified Casting Instructor and is currently the Casting Instructor Certification Program Coordinator for the Southeastern Council of the FFI. The Southeastern Council nominated Tom for the Instructor of the Year in 2014 because of his successes in training others. The FFI nominated Tom again in 2016 as "Mentor of the Year" due to his high success rate of candidates passing.
He is the lead instructor for the fly fishing courses at Lee University in Cleveland Tennessee. A past president of the Appalachian Chapter of Trout Unlimited. An Assistant program lead for the Chattanooga Project Healing Waters program, helping veterans heal through fly fishing. He is also an instructor at the Atlanta Fly Fishing School.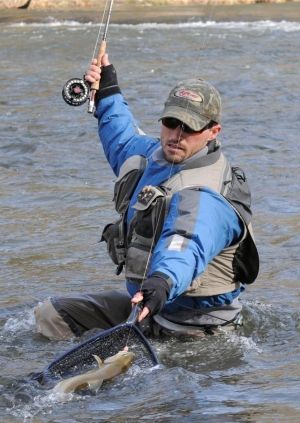 Josh Stephens
Josh grew up fly fishing the Nantahala River as a high school kid. He worked actively guiding out of Durango, CO after completing college at WCU. He has been instrumental in creating a hotbed of competition-style angling here in western NC.
Josh has been an active member of Fly Fishing Team USA and has competed in multiple world championships representing Team USA since 2007. He has a wealth of knowledge on efficiency tactics for producing epic numbers of fish to the net!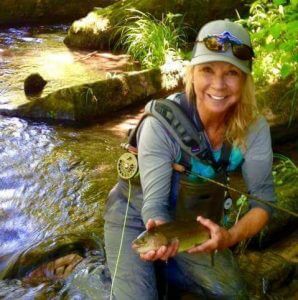 Wanda Taylor
Wanda has fished extensively for a variety of fresh and saltwater fish species. She was the first woman to become an FFI Master Certified Casting Instructor. Wanda actively teaches groups at fly fishing shows around the country. She is an IGFA record holder for many Saltwater world records.
Wanda is an Ambassador for multiple industry products. She is an active member and ambassador for Casting Carolinas and Project Healing Waters as well as the first woman inducted into the Southern Appalachian Fly Fishing Museum. She has taught professional guides and students for many decades.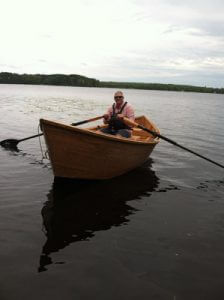 Woody Woodruff
Grant "Woody" Woodruff has over 3 decades of instruction experience. Woody has instructed clinics in all types of river craft and taught river rescue throughout Western North Carolina. In addition, Woody lead adventure travel trips from Chile to the Grand Canyon since the mid-1980s.
Woody is a certified instructor in River Rescue and Rafting – Oar / Paddle by the American Canoe Association. Also a certified Wilderness First Aid and CPR instructor by the American Red Cross. He loves to fly fish near his home in Sylva, NC.
Woody is the current Marketing Director for Wildwater Adventure Centers, www.raftandzip.com, and a former Vice President / Board of Director for the Nantahala Outdoor Center.