Learn how to become a fly fishing guide and instructor while attending week-long courses in the Smoky Mountains town of Bryson City, North Carolina! Experience instruction second to none for improving your skills for fly fishing! Many folks choose the fly fishing guide school to gain confidence learning to row whitewater rivers with an oar frame boat. While others wish to improve their own fly casting and more importantly learn to diagnose fly casting for others. Water reading skills, basic first aid, fishing tactics, techniques, fly tying, and many other aspects of all things fly fishing not only increase your skill set but make you marketable for obtaining a career as a professional fishing guide.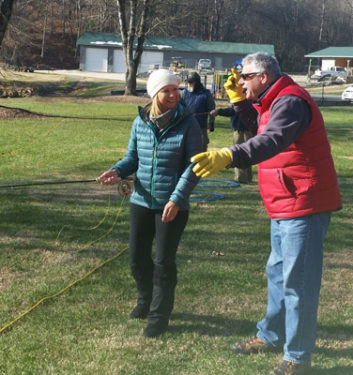 The journey is all about a deep and rich appreciation of the sport of fly fishing. Sharing this passion with others is what fly fishing is all about! Practice is a big part of skill level proficiency as a fly fishing instructor. Many folks think that just means fly casting. It encompasses many other things than being confident in your fly casting. One of the most important assets for increasing your skill includes learning when and where to make the small adjustments that equate turning an average day into fabulous life-long memories on the river!
Practice, Practice, & More Practice
The fly fishing school offers classes for covering all aspects of the sport. People from all walks of life have participated in the fly fishing guide schools. Many have had no intentions of guiding others but simply want to jump-start their personal journey by learning proper fundamentals. For others, they seek a career change to work in an environment with endless treasures all around fly fishing in remote locations because they enjoy sharing what they have learned. Learn how to become a fly fishing guide and instructor for a life-long hobby and career in the great outdoors!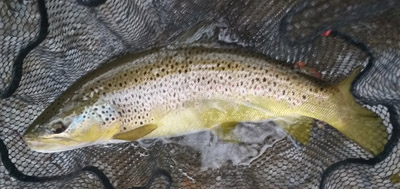 The key to perfecting a high level of proficiency is to practice. I mean practice often enough to stay engaged with the sport. Fly casting is the delivery system for all types of fishing so teach others often as well once your level of skill increases. Learning to diagnose others also helps your growth and understanding of the mechanics of fly casting. This journey is a two-fold in that your personal skill set will increase the more you practice and your teaching skills improve the more you teach. Joining clubs (APGAI, FFI) that have other fly fishers that share a similar passion for teaching and getting better. Here is a blog post about learning how to teach fly casting. Fly Fishers International has fly casting certifications that will help you improve!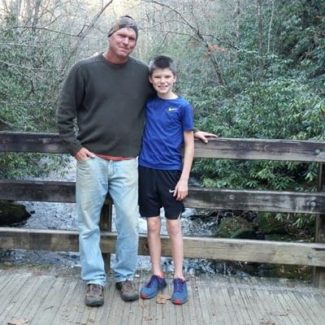 Observe Everything On and Off the Water
Small clues in fly fishing tend to yield big payoffs the more time you spend actually fishing. Heavy stockings of fish and private waters have always been present for many because they believe this artificial endeavor will fast track their journey with better results. Now I am not here to pass judgment on the merits of artificial trout fishing in a barrel. What I am implying that artificial scenarios and wild fisheries both have one key ingredient to perfect, hence observation will be paramount for learning all you can for both.
The art form of fly fishing for all kinds of species is dependent on many factors outside of your control. For example, before you even arrive at the stream, what water temps do you expect? Do you ever look at water temps? What is the moon phase? What hatches do you expect to find? Have you paid attention to wind directions for the day? If you keep a journal for at least a few years you will find these questions and many others tend to repeat. It formulates your understanding of the watery elements and the conditions. Observation notes in a journal will help you fast track your learning curve about the sport of fly fishing. Learn how to become a fly fishing guide and instructor today by contacting the Fly Fishing Guide School!