Category: Fly Fishing Guide School
Fly Fishing Guide School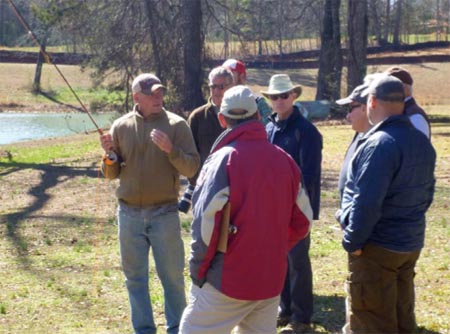 Fly Fishing Guide School is located in Bryson City, NC! It is an educational school for those on a journey of improving their personal skills!
Fly fishing classes in North Carolina Smoky Mountains for trout fishing is a week-long intensive course, in addition, the class is an intense immersion into all things fly fishing!
Fly casting, rigging, whitewater rowing, first aid certifications, teaching, and much more covered during the week! Many past clients say that they pick up more in one week than they ever learned being self-taught & guide trips that failed to teach them anything.
Many take the fly fishing school because they choose a career working in a beautiful location as a fishing guide.  For others, they simply want to learn more about their own time fly fishing without reinventing the wheel so to speak!
The camaraderie of the group is always FUN and full of sharing tips & techniques from elite professionals. Call or email for more information as we would love to see you on the water in the Smokies!