Evolution Of Fly Casting Instruction And Fly Fishing Lessons
Evolution of fly casting instruction and fly fishing lessons is evident more today than ever before! While the busiest travel day has unfolded it has been great to have Thanksgiving reflection over the past year. My priorities overall have always been faith, family, and fly fishing (in that order I might add). Fall fly fishing has always been one of my favorite seasons for trout fishing! It has been a record-breaking year with trips and guide schools so I anxiously await what is the coming of the next adventure around the corner. There are some huge plans for taking the next leap globally to a town near you!
The longer I stay in the sport of fly fishing the more I realize it is much smaller overall than most folks think. Some wonderful friends all over the globe that keep pushing the sport ahead into the future. Those are who I am most thankful for their friendship and exchanges of ideas that have left traditional beliefs in the dust long ago! The evolution of better casting should be further along now than ever before in history.
Unfortunately, this is not the case throughout the globe. This realization really struck a chord with me when my good friend from high school posted this thought the other day. I actually saw it on my friend Steve Fraley's FB page. Steve is a Fisheries Biologist in NC. He is also a musician that I have known since the late 1980's. Thank you, Steve! Thank you, Lee Anne Guinn Hall (she lives just over the second tallest mountain in the East). She is a wonderful "wordsmith" and so many of her words apply equally well to my passion for fly fishing!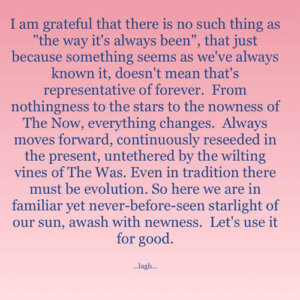 There are loads of choices throughout your personal fly fishing journey. I am thankful I have had so many opportunities to share and learn from so many of the great folks that also are "OCD" casting and fishing fanatics. The really good folks that I respect and admire remain quite humble and keep pushing forward! They are not concerned much with hashtags and other social media madness! The evolution of fly casting instruction and fly fishing lessons have grown exponentially the past few decades! Meet our instructors' page to check out the top professional.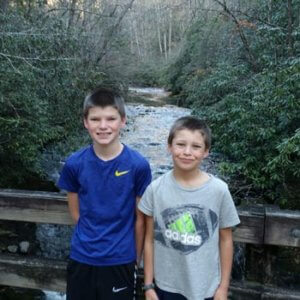 Observation Bridge with My Boys
Observation bridge is in the Great Smoky Mountains National Park on Deep Creek. For 35 years I have observed trout behavior with the use of cameras and polarized glasses. A few years back the kids learned one of the most important lessons in regards to trout feeding. We rolled up 10 Dogwood leaves the size of a pea. I threw each one off the middle of the bridge to observe the trout. These fish were difficult to see due to lighting.
They got really excited when 7 of the 10 leaves got eaten on the surface in less than 6 feet of a perfect drift! This was valuable for them to witness at a young age. When there is no leader or fly line attached it is a simple task to deceive trout.
While the mass numbers of out of town folks invade over the coming holidays, remember the leaf story. Especially next time you run into a fly shop and think it will make or break your success. The real journey begins once you appreciate "drift" over other delusions. This is a difficult topic no doubt to explain without witnessing for those new to this great sport. There will be a post soon about what the graduates from the November school learned during the week along with this similar subject. Happy Holidays!