Southern Appalachian Fly Fishing Museum Induction
Southern Appalachian Fly Fishing Museum Induction
The second annual Hall of Fame for the Southern Appalachian Fly Fishing Museum Induction took place on August 26, 2017 at SCC in Bryson City, NC. This quick blog post is to give thanks and lessons learned from those friends that helped to influence me over the years. There are many others but the ones mentioned herein have assisted me on my personal journey of this great sport of fly fishing. The following is the speech I gave on the 26th. 
Today I am honored, humbled, and grateful to be here, thank you. We all stand on the shoulders of many brilliant fly fishing giants and great minds, all. It is what furthers our knowledge as fly fishers.
I feel fortunate to have met and taught with many of the icons that were huge in our sport. I want to mention a few of them and how they reached out to help me on my fly fishing and casting.
My grandfather introduced me to fishing when I was around 4 years old. The catching was slow so I threw the hook in and sat back — left my rod on the ground. Then, my first fish took the hook, ran, and I lost my new rod and reel! Lesson learned…hold the rod at all times!
He passed on his fishing knowledge to me.
Passing on knowledge – that's what fly fishing is all about.
I'd like to acknowledge people who taught me, guided me, and befriended me when I wanted to dig deep into this sport.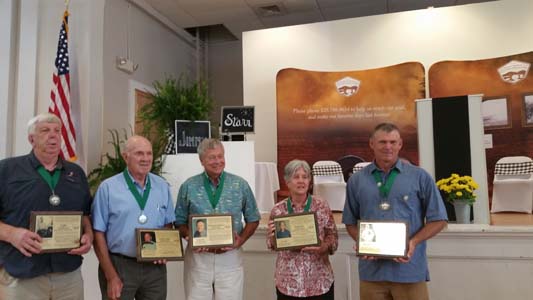 Local Fly Fishing Friends
First, some local friends that I wish to thank. Jim Estes was a huge influence on me for picking up tight lining techniques in the late 80's. Bob Gernandt for his superior downstream dry fly approaches! Glenn Liming from WCU who taught physics and spoon fed me literature to quench my mechanics understanding when teaching at the university.
Josh Stephens, Michael Sprouse, Chris Lee, were all students from the WCU program that truly excelled in the sport in short order. Other local friends include David Woody, Nick Johnson, Ken Kastorff, Michael Bradley, and Paul Bourcq.
Jim Casada, I would have starved in the early years if it had not been for you writing for many publications about my vision of making a living teaching on the water! It was not common in this region of the country. The internet was not around at this time!
Most of my whitewater river community friends laughed when I told them I would teach others about fly fishing. No one was guiding in the mid 80's in the Smokies. Somewhere as a teenager, I think I knew I would work outside. Bob Marley used the quote "love the life you live. live the life you love". I have never looked back since college!
Thanks Eric for the Introduction
My close friend, Eric Cook, is a Master Instructor with Fly Fishers International, a Board of Governor, and editorial director for their casting magazine, The Loop. Eric dives deep into to fly fishing and casting. He has a brilliant mind for diagnosing and explaining casting problems. Diagnostics is a necessity for teaching simple and complex casting strokes.
A fish tale about Eric, George (Wodonga, Victoria) and myself float fishing the mighty Yellowstone, in Montana. As I was floating down the river a few weeks back. "I thought my boat got stuck on the bottom of the river in 15-knot rapids with 7000 CFS of water rolling on by! It turns out it was Eric's Cutty-back-brown-bow trout pushing the boat out of its way so it could eat his fly! When I realized the magnitude of this special trout, I said Eric we are going to need a bigger net. That fish was so huge, that when I took a picture of it, my phone's memory card started smoking."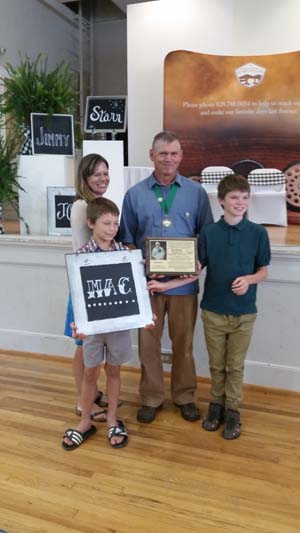 Fly Fishing Legends
Jim Green was a gem of a man that contributed so much to the fly community. At Fenwick, he helped develop the first graphite rods. He later started Sage rods in Seattle. Worked for decades developing lines at the Sunset line company. He also was very active in the Golden Gate Casting Club in California with tournament casting techniques.
I was 18 years old and trying to figure out some of the real complexities of casting and fishing and I reached out to Jim to help. He sent me several 6-8 page handwritten letters and they helped me formulate my beliefs on casting. How many folks would do that now? I met Jim several times – he was a worthy icon who always took time to be a positive influence.
Jim's vision to create the Fenwick Fly Fishing Schools led to the forming of the Federation of Fly Fishers, what we now call Fly Fishers International.
Jim Green also influenced others, who then influenced me. Men like the late Mel Krieger. And Wisconsin's Gary Borger (biology professor, author, one of the best demo individuals on the planet today). Gary's son Jason is also part of this legacy. Al Buhr in Salem Oregon. Casting greats Steve and Tim Rajeff who came up through the ranks as 13-year-old kids playing on the ponds at Golden Gate.
More Icons
Others helped me understand the complexities of fly lines, how they worked, how they were built. Bruce Richards who designed for Scientific Anglers for 35 years – a great mind and great caster. The late Leon Chandler from Cortland lines as well helped to develop fly lines that I wanted in the late 1980s. Leon was always available to discuss these ideas.
Montana's Gary Lafontaine, considered by many to be one of the most influential fly fishing minds ever, visited the Bryson area many times. I learned about hotspots in fly tying and unique tactics fishing with Gary in MT on his home waters as well as mine in NC.
Welshman Davy Wotton is another one of the icons I've come to know who loves sharing knowledge. Davy has a vast knowledge of wet flies for lochs and rivers. He is what I call a "master of presentation". First youth world's fly fishing competitions were in Wales in 98 and Davy mentored a young kid from NM named Norm Maktima. Norm won the first Youth World Fly Fishing Championship that year. Great things happen when folks pass it on!
I spent many seasons in the late 1980's on the Big Horn River in Montana fishing and tying by Coleman lantern with Doug Swisher and the late Carl Richards. I had read their books in the 70s but actually tying and fishing with them was a big learning opportunity for me.
Change of Direction
One of the really good casters, instructors, guides, and friend is Whitney Gould in the NW. World record holder for distance with Spey casting due to her hard work.  Her mentor is one of the greatest teachers I know-my friend Al Buhr. Al will call all through the seasons and ask what new things are going on?
These tidbits of discovery lead into jumping through new dimensions with the change of direction casts. I have called these types of casts 3D as well as free-form casts over several decades. They make use of flow and tempo with circles and figure of eights.
My big casting and fishing geek friends come from all over the world. We learn from each other, then we pass it on in our own ways. From Down Under – George Forster, Peter Hayes, Brian Henderson, Peter Morse, Chris King, Carl McNeil, Floridian David Lambert, Bernd Ziesche, Spain's Aitor Coteron, Britishman Paul Arden, Lee Cummings, Leslie Holmes, Lasse Karlson, Grunde Lovell, Lance Egan, Pat Wise, David Downie, Martin Droz, Vladi Trebunia, and many others.
Kudos to Starr Nolan, Simons Welter, Jackie Green and Wanda Taylor for their work with Casting for recovery. Wanda is also in the museum under recreation from 2016 and assists with the fly fishing guide school. Kudos to the many volunteers that work with wounded veterans on the water with Project Healing Waters. These experienced based programs are empowering for the students. How many veterans are here today? Thank you for your sacrifices made for this country!
Embrace "First Attempt In Learning"
Living in a free country has enabled me to follow my passion! I have taught fly fishing and casting since I graduated college in 1986. All of us learn through failure. If you do everything right, you haven't learned anything. From hook sets, casting, playing fish, parsing out water types, etc…
I have seen young people excel at an exponential pace – in the past decade many went on to become world champions. Involvement with coaching USA youth kids fly fishing team, NC Team, and USA adult team members introduced me to many of the young talents out of Europe. The reason they can achieve high levels of skill sets in short order is that their work ethic is high. Their failures are many but far less than self-taught individuals.
Those who fail the most go on to become elite with the right attitude. I wish we had a better word for this learning process than fail. Steven Peters wrote a book entitled the Chimp Paradox and I highly recommend this to all of my students! He also has many snippets of speeches online for those interested. How we react to the ups and downs of fishing or more importantly life has everything to do with the outcome.
We have to embrace the frustrating realization that all of us will fail at times! We had better make friends with our reaction to fail, learn from it, and move on! You see fail is an acronym for First Attempt In Learning! There is an overabundance of pride in the sport of fly fishing with oftentimes little humility.
Steve Rajeff is the most decorated tournament caster every in history. He is also the most perfect and consistent caster that I have had the privilege to work with at gatherings. His elite mentors guided and directed him and his brother Tim as teenagers. In order to progress to World Champion, they embraced failure to grow much further in the competitive casting global arena.
Get Kids Involved
One of the highlights for me in recent years is watching my own boys perfect their game on the water. I cannot think of a better hobby and sport that has more complexities than fly fishing for them to enjoy for a lifetime. The fly tying aspect as a hobby and the casting, hook sets and playing fish the sport.
Kids need to be outside more today! Many of the programs here in Swain County are the resultant of this belief exposing all kids opportunity to fish with a fly line. I truly enjoyed my years teaching at WCU. The students will benefit society in positive ways to make responsible decisions when political rhetoric directly affects clean water acts, EPA, and other environmental catastrophes.
Awareness of issues creates better stewards to vote in a responsible manner which helps to preserve trout habitat. Trout tend to live in the most beautiful locations on the planet. When we ignore getting the young involved, I often refer to this often NDD — "nature deficit disorder".
One of the biggest lessons I witness in teaching over the years is really not about fly fishing at all. It is more about humanity and how folks react to failure. Just as in life we have choices-often good and poor ones. How we react to these outcomes have everything to do with just how far we achieve something.
Are we heading in the right direction?
As an example, the bobber lobbers in the USA far outweigh those that still practice and perfect "drift". Still, newbies through advanced anglers search for the "perfect fly" more than improving skill set or learn better techniques.
Is America bettering the overall sport today or is it regressing? Is it more heavily based on retail or education? If our sport is to flourish down the road it is an absolute necessity to get the young involved! Share with them to help fast-track their journey. Gone are the days of keeping techniques guarded like military secrets!
I am proud that many of my beliefs have come to pass since I embarked on this journey in the mid-80's. To meet folks from all over the globe that actually use it in their teaching is flattering. Tradition does offer good and bad outcomes. If we continue forward in the world of fly casting only growing from tradition than we stagnate.
The Goran Andersons, Al Buhr, Hans Geberstroither, Robert Gillespie, and the majority of Spey instructors globally have already jumped light years ahead! You see, their world is 3 dimensional while the traditionalist is stagnating in their "world is flat" beliefs.
How is one to present drifts with traditional clock face analogies today on water? There are regions all over the world that have created dynasties tied back to someone who pushed further ahead. These singular people created excellence in their region of the world.
Conclusion
Thanks to my wife and family for their support enabling me to follow my passion. The BIG creator for all of the intricacies that make up this fascinating fly world. Thank you to all of you for being here today! To Allen Baker and all the volunteers who have brought the Museum into a reality! It is long overdue for the south to have such a museum!
It is quite obvious and ironic that New England has never been into reciprocity with a singular figure from the southeast in the Catskills or the PA museums-just maybe they are too hung up on tradition as well.
In closing, a quote from William Wordsworth who was one of my favorite poets in English literature from college. The poem "As the Tables Turned" summarizes the overall sport of catching wild fish with fur and feathers better than all others. "Enough of Science and of books, Throw down those baron leaves, come forth and bring with you a heart, that watches and receives". Thank you